Originally published at Manifesto Television. You can comment here or there.
As you probably have noticed by now, we tend to stay away from things considered "political issues" on the blog, mainly because Scott makes his voice heard on several issues on a daily basis.
Also because we think that the subjects we pick on the show say a lot about what we believe and don't believe in, with the disclaimer that there is room for EVERYONE on our show. That's right. It's how we designed it and we remain true to our standard.
But there's a discussion we've been involved with for some time which has plagued to threaten free speech for the past couple of years - the potential loss of net neutrality at the hands of megacorporations like AT&T and Comcast among others.
Well, a week ago, Obama made a commitment to enforce net neutrality. And a new bill called 'The Internet Freedom Preservation Act' was introduced in congress. This is very good news.
Please weigh in on the discussion here: http://www.savetheinternet.com/ website and sign the petition letting your representatives know how you feel about net neutrality.
Show news and an announcement about our next party coming shortly!
Originally published at Manifesto Television. You can comment here or there.
That's right, there's a party brewing.
Venice. August 13th. Be there!
See unreleased footage from the documentary, meet the crew and cast, social justice advocates, documentarians, artists, and luminaries of all kinds!
Details and Flyer on the Facebook Page.
We look forward to seeing you there!
Originally published at Manifesto Television. You can comment here or there.
1. Our time may or may not be short.
2. Scientists agree that we may have 50-100 years (or less) of liveable conditions on this planet.
3. Living more simply, buying locally produced items whenever possible and recycling are very important.
The funding of technologies which solve important environmental problems (like Inentec's Plasma systems) are essential over the next couple of years.
4. As individuals, we must become more conscious of the role of the human diet in global warming. The UN's report last year showed livestock production as the greatest contributor of greenhouse gas emissions worldwide.
Greater than all vehicle related emissions combined, worldwide.
5. We may not be able to stop global warming. But, we might be able to slow it. And like all activism, it feels damn good to know that you fought the fight.
An Earth Day Manifesto
Calculate Your Footprint ▪ Find Earth Day Events ▪ A Billion Acts of Green
Technorati Tags: role of the human diet in global warming, Earth Day Manifesto
Originally published at Manifesto Television. You can comment here or there.
"Today, we face some of the greatest challenges in human history. It's up to each of us to decide if we will confront those challenges head-on, or give in to the inevitable failure which will befall us if we dare to ignore the signs.
Sure, I'm worried, but I'm not about to give in!" - Scott Ryan
Recently we've discussed a bit about what MANIFESTO means to us. We've also defined MANIFESTO. Finally, a few months ago, we gave you some ideas on how to write your MANIFESTO.
After several questions from netizens, I think it's time we define 'The Manifesto Movement.'
We don't use this word lightly. It's happening all around us. A movement. A movement of action and commitment to that action. A movement which you may not even be aware that you are a part of until you read this note.
(And we want you to be a part of it.)
This is because you don't have to sign up. You don't have to join the street team or sign up for the email list. You don't have to eat your wheaties or lick your neighbors stamps. There's no recruitment dinner and you don't need a fancy hat (although a hat could help the hair-challenged).
All you have to do is hold a commitment to your manifesto in your heart and then act upon that commitment.
Manifestos are popping up all over the place. You may notice a lot of them on the internet, posted in coffee shops, or scribbled on discarded pieces of paper. People are stepping forward and stating their purpose.
For me personally, it became the most important thing I've done in my life. Taking the time to define my Manifesto led to the creation of this entire project. If I hadn't taken the time to figure out what I wanted and how to make that happen, this movement and the show it birthed would be out there floating in the ether. Needless to say, I would be flailing. I'm sure I would find my way eventually. After all, being conscious of the desire to find's one purpose will help you do just that. Discover your Manifesto.
Discovering this "thing" is not just a mantra and it's definitely not a self help slogan. I believe it to be one of the only cures to the dysfunctional way humans trample through life. Without a vision, where can any of us, as individuals possibly be going? On a long journey which will ultimately seem short. That is the only guarantee we have.
So discovering that thing that burns inside of you to escape, the plan to bring it to reality, and the actions which make it form in front of your eyes might just be the most important thing you ever do, for you. It might also be the most important thing you do for your friends, family, and your fellow earthlings. Because when you step up and tackle your Manifesto, others around you take notice and will often follow your example.
Generally speaking, I don't believe you can change another person all by yourself, but you can make people want to change, and that is more likely to actually make an impact on their lives.
So take a moment, if you haven't lately, and ask yourself if you are part of this movement. I'll bet you are. Maybe, you need to state it publicly.
We are taking new Manifesto submissions. All new submissions will be considered for inclusion on the show and the website. ** As a high-five to all of our readers, all new submissions receive a downloadable Manifesto digital pack and every 50th entrant receives a free Manifesto T-shirt!

Never Surrender!
MANIFESTO
Technorati Tags: greatest challenges in human history, how to write your MANIFESTO, The Manifesto Movement
Originally published at Manifesto Television. You can comment here or there.
(Click the 'Vimeo' logo for the HD version).
The story of a little network promo:
"The Manifesto Network Promo is here!" I declare.
"Well It's about time," you say.
"I hope you like it," I say.
"What is it?" you query.
"It's how we pitch the Manifesto project to networks," I reply.
"*&#!@,$#** tv networks" you blurp.
Technorati Tags: Manifesto Network Promo, the Manifesto project
Originally published at Manifesto Television. You can comment here or there.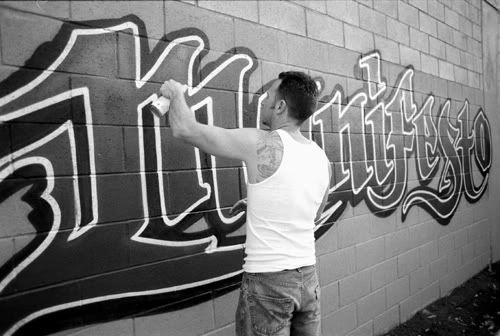 A couple of new relationships are brewing.
And yes, I know we sound like a broken record.
After our meetings with the UK based prodcos went so well, who knew what would happen. We thought great things, but the main company we were dealing with went out of business due to the economic situation. Kind of sucks because they were adept at co-producing socially conscious, controversial television.
But it's just another page in our book of attempts at bringing this idea to the masses in a very big way. Ambition is an amazing trait amongst artists but it can be a cruel mistress as well.
There is good news though. We are in early discussions with a couple of folks. Nothing remotely solid yet. But we'll keep you informed of any developments. The other good news is…. we're finally putting our network promo online. Yep. We're doing it. Finally.
It's not really meant for public viewing, but we think you deserve to see the hard work we put into it. It will be posted here in the next couple of days. It will also introduce you to our amazing co-host Amber Arbucci.
As a heads up, a lot of details are left out of the blog because of different people looking at the project who are interested in making a series. Those details are often published in our newsletter, which you can sign up for here.
Missed a newsletter? Join the Facebook page for an archive of our newsletters. Until next time.
The MANIFESTO Project
Technorati Tags: controversial television, Amber Arbucci, The MANIFESTO Project
Originally published at Manifesto Television. You can comment here or there.
We told you we'd be posting some teaser videos. Actually we've been saying it for a long time.
Well, it's finally happening.
We posted a Ruthie Bolton teaser below. It's available in HD, which is apparently luck of the draw on Youtube right now, as everything we upload is HD. Ruthie is a two time Olympic Gold Medal winner in basketball.
If you missed it, the Charity water teaser is here.
And the time lapse of our title sequence is here.
Many more teasers will continue to trickle out through the spring and summer!
If you haven't subscribed to the youtube channel, please do!!
Never Surrender.
MANIFESTO
Originally published at Manifesto Television. You can comment here or there.
We attended the Air America Inauguration Event last week hosted by Richard Greene.
James Cromwell, Billy Baldwin and many others spoke at the event.
Here's a few photos: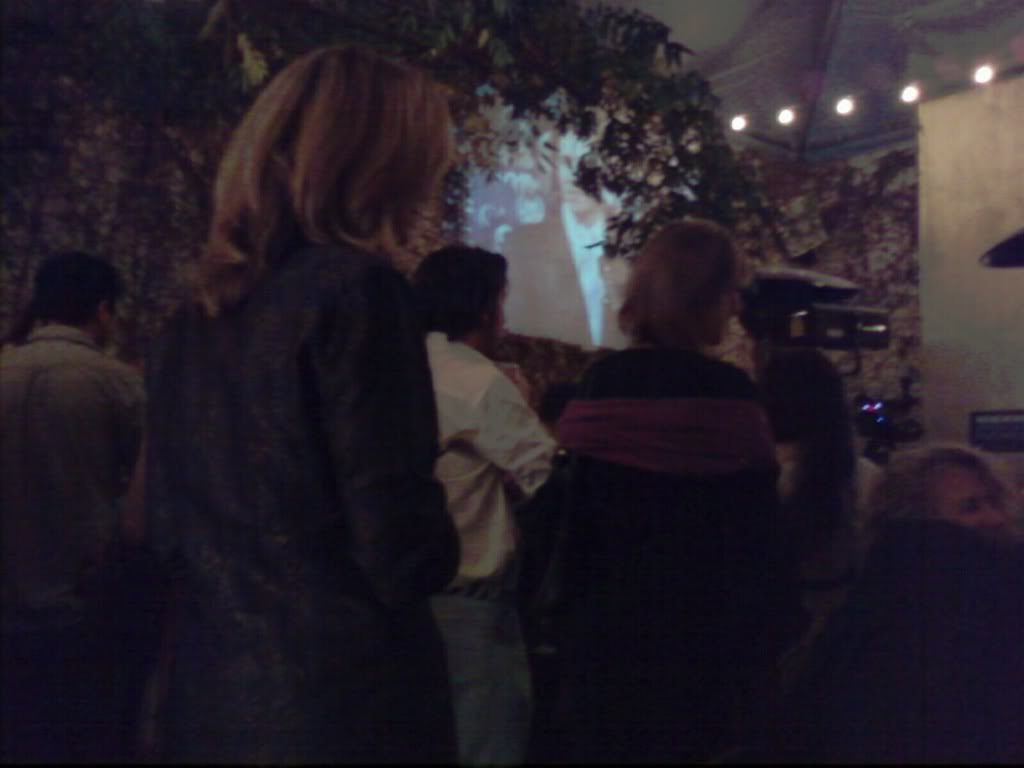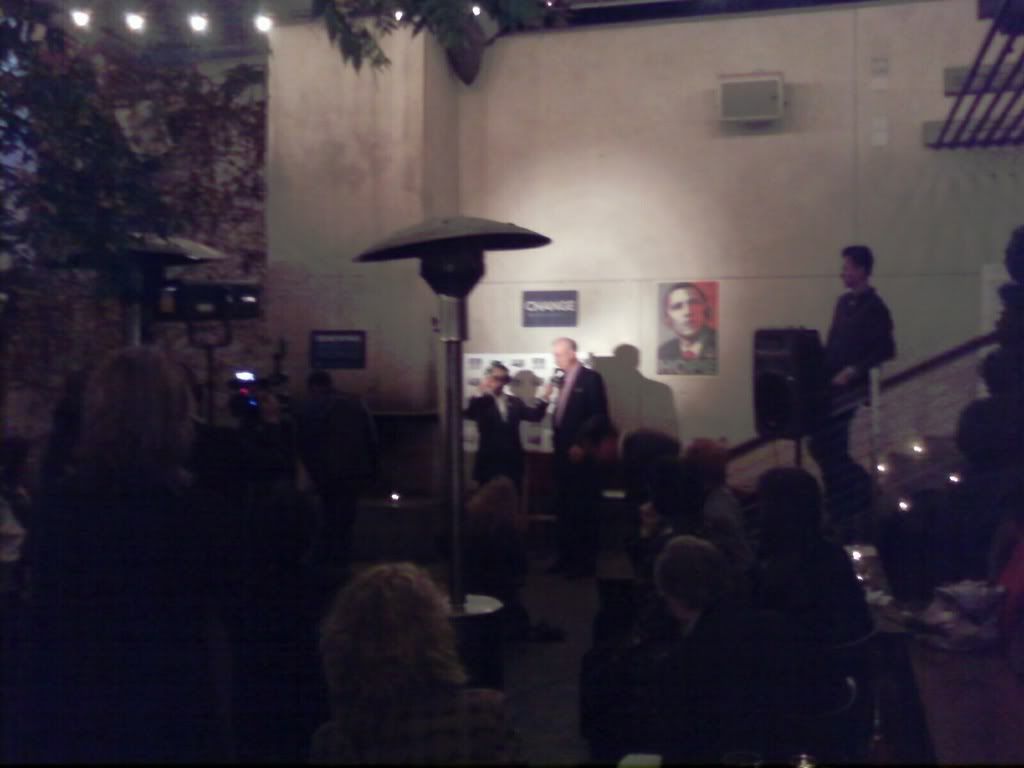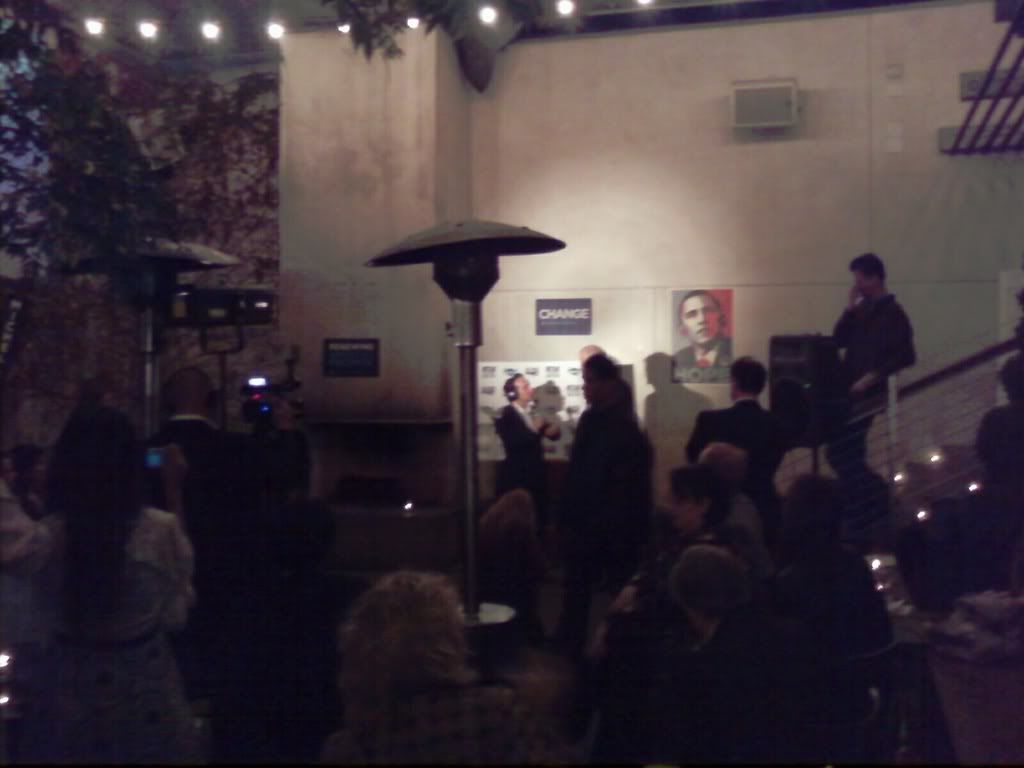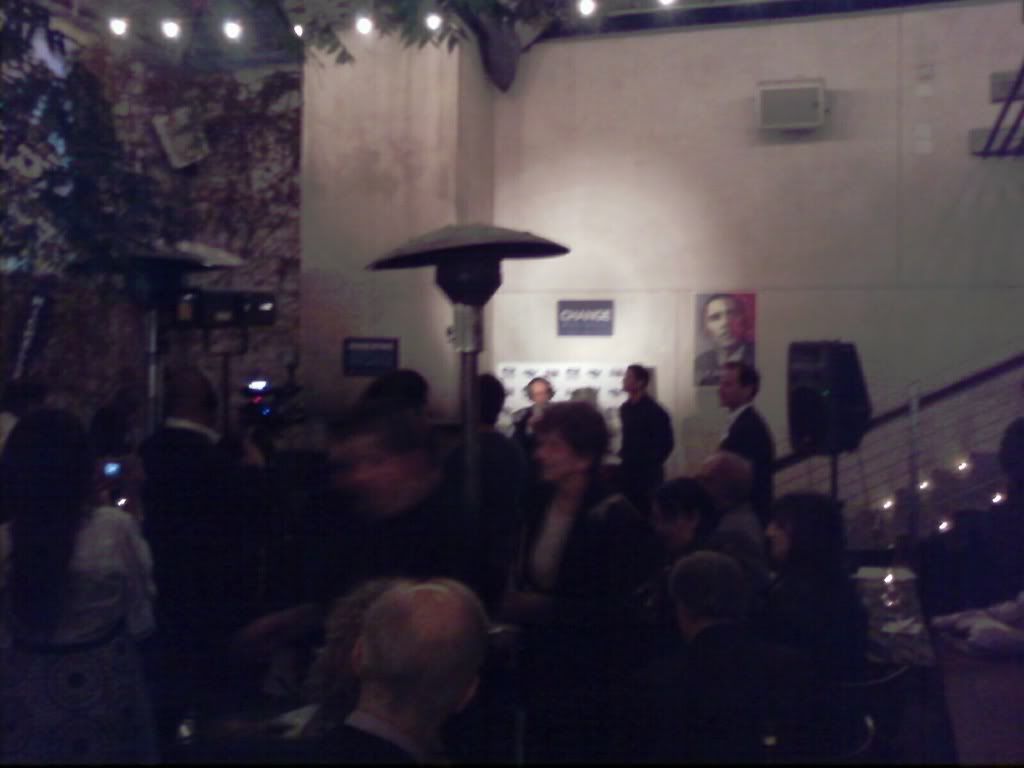 Technorati Tags: Air America, Inauguration Event
Originally published at Manifesto Television. You can comment here or there.
We'll say it again. 2008 has been a great year. Thanks to everyone who has supported this project and to all the solid citizens who turned up for the Holidayfesto party earlier this month.
We recently started sending out a monthly Manifesto newsletter updating everyone on the latest manifestosity. Please sign up to stay tuned to our project's progress.
Here's to a year filled with purpose, a promising new president. A great 2009!!
We'll see you on the other side.
MANIFESTO
Technorati Tags: the Holidayfesto, Manifesto newsletter